You & Sane Jane vs. Quarantine Blues
Now is the time to (finally) de-clutter your home with virtual organizing.
Maybe it's your kitchen. Maybe it's your media room or home office. There's at least one space in your home that you've been wanting to organize. Now is the perfect time to make it happen.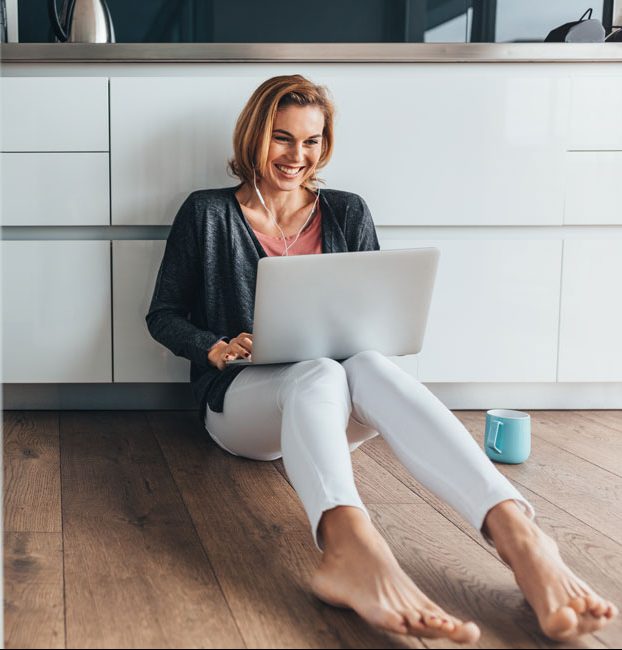 How virtual organizing works:
We use video conferencing for organizing sessions
We tackle one space at a time
I guide, you do the actual work
It's just like I'm there with you to help, but since it's virtual, I can work with you anywhere – even if you are stuck inside during the quarantine.
Benefits of virtual organizing:
Flips the script on the quarantine, enabling you to take advantage of your time at home
Enjoyable, collaborative process that gives you a sense of achievement, control and sanity
No geographic limitations – virtual organizing is available nationwide
Flexible hours & convenient scheduling (we go at your pace)
Efficient work process (with over 13 years of professional organizing experience, I can help you cut to the chase)
The organizing skills and knowledge you gain through our work together are yours forever
Don't settle for merely getting through the quarantine. With virtual organizing by Sane Jane, you can make the most of your "down time" and finally de-clutter your home, making it more functional, attractive and enjoyable.
"My 14-year-old was looking for something to do. I had Lynda guide him through a complete reorganization of our pantry. The two of them clicked immediately and had a blast transforming our pantry into a more usable and attractive space. Now, every time I open the door to my pantry, I breathe a sigh of relief."
Shari Kalik-Miller, Glencoe, IL
Let's do this.
Complete the form below and I'll get in touch with you.