Need a Professional Organizer in Chapel Hill? Contact Sane Jane!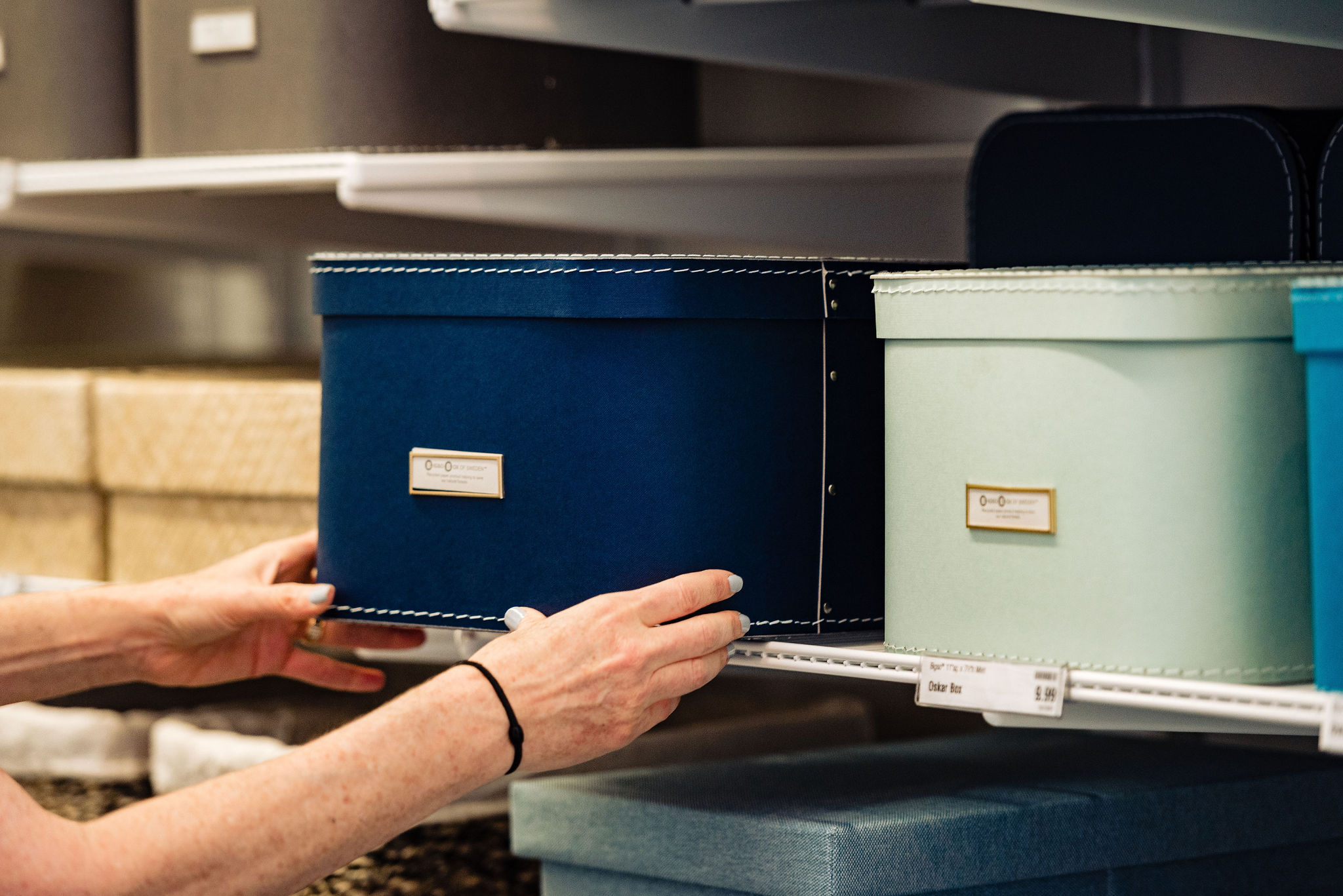 Have you ever considered what 'order' can do for you?  According to the New Oxford American Dictionary, to organize is to "arrange into a structured whole, order." Let Sane Jane Professional Organizing bring order to your time and space – it will improve your productivity, relieve the pressure and free up some time on your calendar.
Want more time and less stress? Who doesn't? Sane Jane can make it happen for you! We create functional, enjoyable environments in the places where you live and work.
Decluttering is our specialty! Never seem to get around to organizing the spare bedroom? garage? closets? Are items getting lost in your pantry? laundry room? home office? Give us a call. We'll even tackle your junk drawer!
Whether you need a little help or a lot, call Sane Jane, Professional Organizer in Chapel Hill.
How It All Works
Lynda provides a walk-through at no charge to assess your needs. This allows her to create a written proposal of goals and tactics. Next, she works with you to utilize space and control clutter within your home or office.
Never fear. Sane Jane designs closets!
Photo on this page taken in a TCS closet at The Container Store.
Still need convincing? Read these third party reviews of The Container Store closet lines:
A dream closet may be closer—and easier—than you think. The Container Store, the go-to emporium for storage and organization, is now offering luxury custom closet design services through select stores across the country, with plans to expand the line to all locations by the end of the year. The collection, called TCS Closets™, is fully customizable and includes a range of finishes, hardware, and styles. The process begins with an in-home consultation from a Contained Home Organizer….
My latest closet crush is in the form of TCS Closets™ from The Container Store. 
The ultimate closet experience you've been waiting for! Each custom closet is built from the floor up to fit your space and showcase your wardrobe.
For those of you who are lucky enough to live within driving distance of a Container Store, you may be familiar with their Elfa®storage systems.  For the rest of you, I wanted to introduce you to this fabulous resource for home organizing today. Use the link above to find out why this blogger loves Elfa®
From Houzz on TCS Closets™
From Houzz on Elfa®
13200 Strickland Rd #114 Raleigh, NC 27526
Monday, Tuesday, Wednesday, Thursday, Friday, Saturday8:00 am – 7:00 pm